Streamlined payments for a leading healthcare provider
About Bon Secours Health System
Bon Secours Hospitals are part of the Bon Secours Health System, Ireland's largest independent healthcare provider, incorporating a network of five modern acute hospitals in Cork, Dublin, Galway, Tralee and Limerick together with a Consultation Centre in Limerick and a Care Village in Cork.
Its hospitals are teaching hospitals for the Royal College of Surgeons, DCU, UCC, UCD and NUIG.
The Challenge
Healthcare costs are increasing and the Bon Secours Health System like all other businesses, recognise that delivering efficiencies across the organisation can lead to significant savings.
The Finance department at the Bon Secours Health System looked at its existing payment processes and recognised the need for improved automation and better operating efficiency.
With ever-increasing global reach, the company also sought to grow its number of suppliers and foreign currency payments processed. One of the challenges for the Bon Secours was making sure that cross border payment data was accurate.
The reconciliation process was also cumbersome as multiple bank portals were used to disburse funds to different countries. In order to create greater efficiency in its function, the Finance division sought to address manual payment processes whilst seeking a more cost-effective solution for foreign payments.
The Solution
With over 25 years of experience in the provision of innovative payment solutions and foreign exchange services to corporate clients, Fexco Corporate Payments was chosen by the Bon Secours Health Systems Ltd to develop a more streamlined payment process for the Finance function.
Speaking on the  selection of  Fexco as payments provider to the business, Ide Howard Accounts Payable Manager at  Bon Secours Health Systems Ltd commented;
"From the initial meeting with Fexco's Business Development Manager, we knew had made the right decision.  It was clear they knew our business. The Fexco solution included an online platform and a File Direct solution which integrated seamlessly with our own accounts package".
With the Fexco FileDirect solution, all foreign currency payments are sent in one single file, eliminating much of the manual processes that had slowed down the payments cycle for the Bon Secours Health System Ltd.
For example, the single file solution eliminates the need to hold several foreign currency accounts and the manual rekeying of data that had become an unwelcome part of this process.
The online validation tool guarantees that beneficiary bank account details are correct before being sent through the international banking system.
This eliminates human touch points, reduces errors, and allows straight-through processing rates in excess of 99%.  An automated feedback file to the Bon Secours accounts package contains details of all payments made, making the reconciliation process less time-consuming.
Ide Howard added;
"Our former payments system was very paper-centric with too many documents to complete. Fexco simplified our foreign payments process and the customer support is excellent, always there to help with any queries"
Today, the Bon Secours have a much more efficient payments process with shorter payment cycles and detailed reporting capability, allowing managers visibility into cash flow for financial forecasting.
The Finance team can also access live bank-beating FX rates from the Fexco online platform resulting in lower costs on its overseas payments.
The Benefits
Eliminated manual data entry and increased productivity.
Greater visibility into cash flow due to detailed reporting capability.
Reduced costs on international payments. One cloud platform handles multiple payment types in several currencies, reducing the need to hold expensive multi currency accounts.
Dedicated account managers and support team to hastily answer any payment queries when needed.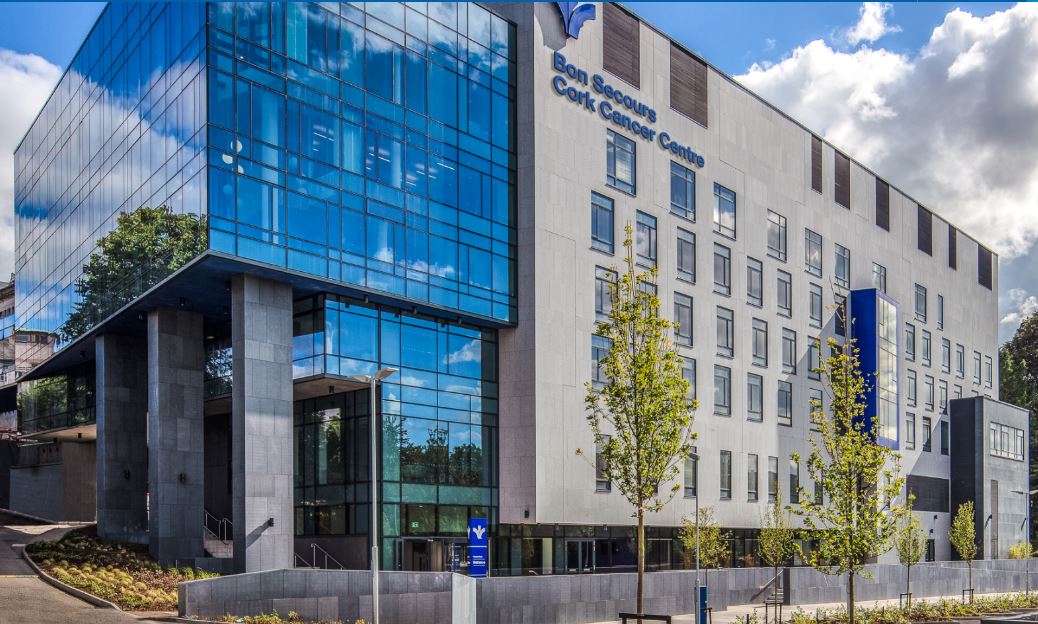 Overall we couldn't be happier. We have reduced our costs on our FX payments and have been able to reallocate staff to more strategic tasks thanks to Fexco's payment automation solution. We are confident that our suppliers are paid on time every time and can rest assured that a dedicated team of payment professionals are easily accessible when needed
Ide Howard, Accounts Payable Manager, Bons Secours Health System Ltd.