Save time with efficient transfers and dedicated account management
Medtech payment challenges
Manual payment processing
Manual payment processing requires additional headcount, creates errors and results in unnecessary calls from suppliers to your finance team. For an industry so reliant on its supply chain, paying on time is crucial. Your team needs to focus on growing the business rather than spending time amending errors and payment resolution.
International payment costs
High bank fees and poor FX rates impact your bottom line when paying overseas suppliers. As MedTech companies import materials from abroad, it's crucial that currency costs are kept to a minimum. Knowledgeable guidance on the best time to buy and sell currency is necessary but too often banks are too slow and inefficient.
Limited currency choice
As MedTech businesses go global, supply chains grow, so too does the requirement to pay in less traded currencies. But timely delivery of complex currencies may be an issue. Banks and most payment providers cannot handle the complexity of exotic currency delivery.
Fraud concerns
Businesses across the MedTech sector continue to experience payments fraud at an alarming rate. How do you leverage the right technology to secure your payments and protect your supplier data?
Your trusted global payments partner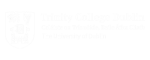 Delivering real business impact
"As we import materials from abroad, cutting costs on foreign currency payments is crucial for us. Fexco is an ideal partner for us securing our bottom line and eliminating risk on our international payments. Any business serious about scaling globally should talk to the team there. Thank you Fexco."
Experience our difference
Automate for payments efficiency
Reduce your payments costs
More currency choice
Mitigate fraud
Business payments security and control
Business payments security and control
Protect supplier payment information and data on our secure cloud platform. Our role-based account access means system administrators determine what users can see and do.
With 2 factor authentication for access and a full audit trail to track payments activity, you have complete visibility and control.
2 factor authentication access
Role-based account access security
Fully licensed and regulated
Get in touch
Want to learn more about how we can help you?
Give us a call
Our payments experts are always available to assist you.
Within the UK
0800 840 2887
Outside of the UK
+44 131 476 7371