Send money to Spain from the UK
Buying property, transferring assets or simply wanting to make regular payments to Spain for business or personal reasons? Fexco has you covered.
Bank-beating EUR rates and low fees
Unrivalled support
Regulated and secure
Get your bank-beating EUR rate today
Need a different currency?
0800 840 2887
edinburghdealers@fexco.com
Why choose Fexco to transfer money to Spain?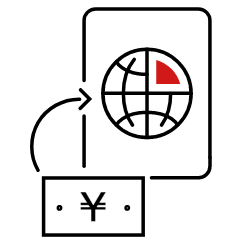 Bank-beating FX rates & low fees for EUR transfers
Fully licensed and regulated
Specialist support and FX dealing team
Fast, secure money transfers to Spain
How to send money to Spain
1. Sign up
Sign up for FREE and get an EUR exchange rate from our dealers.
2. Exchange funds
Choose the GBP amount to transfer and send it to us.
3. Complete
We'll send the EUR amount to your destination account.
What our customers say
"Fexco delivered a superb personalised service. In looking to exchange a significant amount of money to fund a property purchase, I was keen to achieve the best rates possible whilst utilising the time I had before the contract exchange. The daily updates, direct rate watching service and being able to agree on firm order triggers, meant I was able to achieve all that I set out to, thanks to the service that Fexco supplied."
Delivering real business impact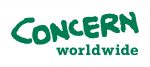 "Fexco works with our Finance team to to ensure our exposure to exchange rate fluctuation is minimal and any payment queries we have are addressed promptly by an efficient customer support team."
What our customers say
"I use Fexco for regular transfers to families in Kenya, which are executed promptly at the best exchange rate. Since I started using the services of Fexco, I have found it very easy to send money to those families, to help them to provide secondary education for their children. The service is exemplary, with the team always available to explain every detail of my transfer. Simple easy and professional service. Thank you, Tim and staff at Fexco."
Your trusted global payments partner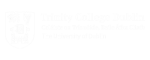 €34bn+
annual processed transactions
130
currencies to 200 countries worldwide
99%
straight through processing rates
Send money to Spain with ease
Secure EURO transfers, backed by real people
Secure EURO transfers, backed by real people
Avail of best-in-class payments tech to protect your funds. Fexco's robust platform delivers a compliant and transparent payments experience with customer support at its core
Protect your outgoing funds with segregation of duty functionality, full audit trails and role-based access for businesses.
2 factor authentication access
Regulated financial institution
Role based access for added security
Frequently asked questions
What bank details are needed to send money to Spain?
In order to send money to Spain, you will simply need the destination bank BIC Code, also referred to as a SWIFT code and the IBAN number which includes the beneficiary bank account number.
A BIC/SWIFT code is the 8-11 character code that identifies the country, city, bank, and branch.  The IBAN format in Spain is 24 characters long (Prefix ES followed by 22 digits)  If you are unsure about BIC codes or how to format bank details for money transfers to Spain, our support team will be glad to assist you.
How do I send Pound sterling to Spain?
The most important thing to note in this instance is to make sure that the beneficiary account in Spain is a sterling holding account i.e. an account specifically set up to receive GBP. If the receiving account is in a currency other than sterling, then funds may be automatically transferred to the currency of that account meaning your beneficiary may not receive the full amount.
Once you have established that the receiving account is a sterling account, the BIC and IBAN can be used. A BIC/SWIFT code is the 8-11 character code that identifies the country, city, bank, and branch.  The IBAN format in Spain is 24 characters long (Prefix ES followed by 22 digits)
Make sure that you receive the correct information from your beneficiary before sending funds. If you are unsure about formatting or have any questions please contact our support team.
Is my money safe with Fexco?
Yes. As a regulated financial institution we use robust client asset procedures to keep your funds protected. We also use major partner banks to distribute our international payments safely and securely. Our online system uses secure encryption and system users have authorisation restrictions that keep your information and funds protected.
How do I sign up to do transfers with Fexco?
Just register your details with us and a member of our team will telephone you to set up your account straight away. We will let you know if we need any onboarding documentation from you (like ID or proof of address) and we have a pain-free onboarding process. The account costs nothing to set up and there is no obligation to trade with us. You can transfer money with us  on our online platform, PayDirect, or if you prefer, our support team is always available to answer any queries you have.
If the FAQs do not cover a topic you wish to query, then please do not hesitate to contact us.
Get in Touch
Want to learn more about how we can help you?
Give us a call
Our payments experts are always available to assist you.
Within the UK
0800 840 2887
Outside of the UK
+44 131 476 7371