The payables automation platform of choice
Eliminate manual payments processes for greater efficiency
Sync payments data to gain real-time insights
Plug and play functionality
Powerful API integration with Fexco platform
Delivering real business impact


"Overall, our experience with Fexco has been of a fast, efficient service which integrated seamlessly with our current systems. They are knowledgeable, transparent and upfront in how they do business; that transparency allows us to see that we are getting the best value and service in all of our foreign exchange payments."
Delivering real business impact
"Since partnering with Fexco, we have streamlined our international payment process to global tax authorities, realising STP rates of 100%.  Our clients have full transparency of the process and certainty that each payment is delivered on time.."
Delivering real business impact


"Overall we couldn't be happier. We have reduced our costs on our FX payments and have been able to reallocate staff to more strategic tasks thanks to Fexco's payment automation solution. We are confident that our suppliers are paid on time every time and can rest assured that a dedicated team of payment professionals are easily accessible when needed."
Your trusted global payments partner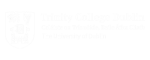 Seamless integration for automated payments
Simple and effortless integration with most ERP and accounts systems like Sage, Agresso, Microsoft Dynamics and SAP.
Sync your international payments data between your business' ERP and the Fexco platform, all with minimal IT effort.
By eliminating the need for manual entry and reconciliation of payments, your staff regain the ability to focus on more important core business functions.
Restful APIs to facilitate a clean flow of payment data
Quick and easy integration, developed and documented with developers in mind to save on cost and time of large scale integration.
Payouts in 130+ currencies and supports settlement in 15+ currencies. Our bank API validates multiple bank details, removing costly payment errors and delays.
Our APIs provide secure, reliable and fast communication. ISO 27001 Certified, with AML and sanction check management.
Reduce your cross border payments workload by up to 90%
Make Global mass payments using preferred payment methods, currencies and automate payment reconciliation for faster close.
Automation eliminates manual touchpoints that cause payment errors, duplicate payments and delays.
Reallocate your finance staff to more strategic tasks.
Fexco's integrated solution automates manual AP processes leading to shorter payment cycles and better visibility over spend.
Solutions to power your business International payments
Mass payments
Payments API
Business FX
Intercompany payments
Exotic currency payments
Currency risk management
Get in touch
Want to learn more about how we can help you?
Give us a call
Our payments experts are always available to assist you.
Within the UK
0800 840 2887
Outside of the UK
+44 131 476 7371