Simplify your student and supplier payment process
Education payment challenges
Manual processes
Paying student refunds and global suppliers through multiple platforms and currencies can be complex. Even more so when processes are manual in nature. Keying payments data and other manual AP tasks consume your time and increase the risk of error.
Currency volatility
Fluctuating currencies makes it difficult to manage cashflow when you need visibility of costs. You need to be sure that students and suppliers are receiving the correct amount of payment. When your institution has global ambition, you need a currency risk strategy in place to manage foreign currency payments.
Hidden costs in FX payments
Fx rates and transfer fees can cause unpleasant surprises when paying for overseas research or refunding students. Calculating your total FX costs with a typical bank or broker is an intricate, complex process when you need cost visibility. Too often, the amount delivered falls short of the amount agreed.
Delayed/missing payments
Manual processes lead to errors which in turn translate to delayed payments. Finance staff also spend too much time on query resolution. Failure to deliver timely payments damage supplier and university/student relations and could also spell reputational damage for your institution.
Your trusted global payments partner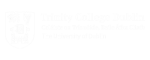 Delivering real business impact
When transferring student refunds domestically and  internationally, the finance office at DCU needed local currency with on-time delivery at a competitive rate.
Discover how the university availed of Fexco's integrated solution to create greater cost and time efficiencies in its international payments process.
Experience our difference
Mitigate foreign exchange risk
Streamline with automation
Stay in control
Get full cost transparency
Best-in-class payments security and control
Best-in-class payments security and control
Protect your student/supplier payment information and data on our secure cloud platform. Our role-based account access means system administrators determine what users can see and do. With 2 factor authentication for access and a full audit trail to track payments activity, you have complete visibility and control.
2 factor authentication access
Role-based account access security
Fully licenced and regulated
Get in touch
Want to learn more about how we can help you?
Give us a call
Our payments experts are always available to assist you.
Within Ireland
1800 246 800
From outside Ireland
+353 66 9738809