Building and nurturing relationships that create enduring value
Our management team
Ruth leads the FCP team and is active in the Irish fintech industry supporting innovative financial services start-ups. She is a council member of the Fintech and Payments Association and a member of the Industry Advisory Group advising the Department of Finance on the 'Ireland for Finance' jobs strategy. Ruth is a member of the ECB Market Advisory Group on the digital Euro and a thought leader on digital assets.
Barry Slattery
Head of Operations
Barry has over 20 years of experience working in the area of customer service and payments processing and is a key member of the Management team. His role involves processing a variety of payment files ie SEPA, wires, Faster Payments and exotic currencies into the banking system as well as dealing with customer queries on payments and system issues. Barry engages with partner banks regarding  SLAs and product development, with straight through processing a key element of our offering.
Gerard O'Flaherty
Head of IT
Gerard joined the Fexco group in 1998 and since then has worked across various IT and Payment Divisions in Fexco. He currently leads the IT and Product Teams at Fexco Corporate Payments and has embarked on a number of large projects in Ireland, the United Kingdom, Germany, and New Zealand working with all the major banks and payment providers. Gerard holds a BSc in Computing and an MSc in Fintech Innovation.
Sinead O'Brien
Head of Risk and Compliance
Sinéad is the Head of Risk & Compliance and joined FCP in April 2021. She is responsible for managing FCP's compliance programme and ensuring its operational delivery. In addition, Sinéad manages the risk function and helps the business in framing its risk appetite and risk tolerance statement. She has over a decade of experience working in assurance functions in the wider Fexco group and has competence in payments regulations for both Ireland and the UK.
Niall Roche
Head of Sales
Niall Roche has several years of experience advising SMEs and corporate level clients on best ways to streamline global payment processes, resulting in increased AP efficiency and significant cost savings.
A specialist in International payments automation, Niall is also a key member of Fexco Corporate Payment's management team and is a regular panellist/speaker at Industry and payments related events.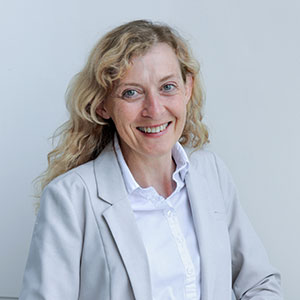 Mary Lynch
Head of Treasury
Mary has over 15 years of experience working in Treasury. Her role involves managing the portfolio of bank accounts to provide a global payments solution for Fexco Corporate Payments clients. Mary engages with partner banks to ensure efficient facilities are in place and manages the cash position of the business including the safeguarding of client funds. As well as being part of the FCP Management team, Mary is also the Treasury manager for the wider Fexco business.
Innovative payments technology supported by real people
Global payment specialists
We know that everything else aside, what really matters to you is that you can make payments when you need to and that your payments make it to where they need to go; you depend on it.
We are next-generation payment technology with an old-school attitude to personal service.
You can always talk to a person in a time of need.
Get in Touch
Want to learn more about how we can help you?
Give us a call
Our payments experts are always available to assist you.
Ireland
+353 66 9738809
UK
+44 131 476 7371