International money transfer: 7 things to consider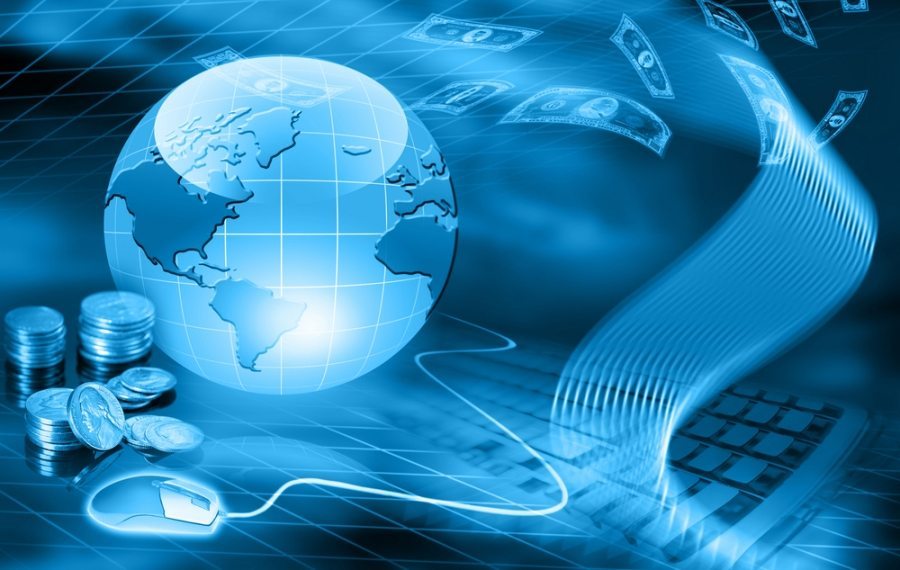 When deciding to send money overseas, whether for business or personal reasons, many of us take a very simplistic approach in our selection of an international money transfer service.
The first instinct for many when making a payment overseas is to use a bank. However, depending on the level of funds for the international money transfer, you could end up making significant savings taking into account all of the options available to you. Whether you are a business making regular international payments or a personal customer making a one-time overseas purchase, check out the ten things you should consider before making that important transfer:
1. Exchange rate
The foreign exchange market never sleeps and wild fluctuations in exchange rates, even in a very short space of time, are not uncommon. Getting the best exchange rate possible is paramount in order to secure the best value for your international money transfer. Remember, a more favourable exchange rate on a large sum of money could save you significant sums of money. Currency specialists give more favourable rates than banks so it "pays to shop around".
2. International money transfer fees & charges
As well as the exchange rate, fees and charges are also very important cost factors when sending money abroad. Both banks and currency specialists charge fees so you will need to beware of international money transfer charges and overseas bank receiving fees. Some banks can charge between £20-£30 per international money transfer, likely to be felt more acutely by businesses making regular international payments. If you have a non-urgent payment, it is also advisable to opt for a standard, non–urgent transfer which can often be much cheaper than a same-day transfer.
3. Reputation of the international money transfer provider
Currency specialists are becoming an increasingly popular alternative to banks when making overseas payments. Before engaging in a foreign currency transaction with any specialist or bank, it is both paramount and easy to determine whether a particular firm is authorised by the appropriate regulatory body to carry out international money transfers. For UK-based customers, check the register to see if the money transfer specialist is authorised or registered by the Financial Conduct Authority (FCA). Authorised firms usually afford higher protection as they have to safeguard clients' money by keeping it separate from company funds. In Ireland, all reputable money transfer providers should be regulated by the Central Bank of Ireland. A strong balance sheet and a long trading history are also good indicators that the company is reliable.
4. Speed of international money transfer
If you are sending money overseas, you will need to know when it will arrive and be confident that it will get there on time. If you use a currency specialist, the method by which you settle for the international money transfer can determine how quickly funds are released. This will affect the time it takes for funds to arrive at the beneficiary account. Check any cut-off times with your bank or provider to ensure you are on time with any same-day transfer requests. If the bank or currency specialist receives your funds after the cut-off time, payment will be released the following day. All banks and reputable currency specialists will also explain the fees and timelines associated with various transfer methods. These include more expensive but faster transactions like same-day wire transfers to cheaper alternatives such as SEPA payments for Eurozone customers.
5. Is there an online option?
No more long queues at banks or endless minutes at the end of a telephone. Most international money transfer companies now offer an online platform for customers. You will need a photo ID, proof of address details and further possible documentation for compliance purposes but once you are set up with an online account, global transfers can be made 24/7 from the comfort of your own home. Beneficiary details are also stored for subsequent international money transfers and payment history can be viewed at the touch of a button.
6. Access to FX dealers
Whether you are a large institution making regular overseas payments or an individual making a one-off international money transfer, having access to a dedicated FX dealer means that you can receive an FX payment solution tailored to your specific needs. FX dealers are an indispensable asset to business customers seeking advice on the timing of transfers and currency solutions to meet large payment requirements. For example, a business may need risk management advice and companies that offer risk mitigation solutions like forwarding contracts, rate alerts and market orders can meet all the requirements of an international business client worried about the adverse effects of currency movements. Likewise, for personal customers, an FX dealer will advise on the market conditions for the buying or selling of currencies, vital for the purchase of overseas property or other high-value purchases and saving you money in the process.
7. Customer support
Keeping you informed is a vital component of the entire international money transfer process. An efficient customer support team should be available by email and phone and also assist with the initial account setup. The team should address any issues with transfers from initiation to receipt of funds by the beneficiary. Any service which keeps customers waiting unnecessarily for long periods of time should be avoided. Before deciding on which company you use, make sure that you are comfortable with the customer support service by making a few calls to the firm – the professionalism of an international money transfer company is often reflected in the efficiency of the customer support team or lack thereof.
Fexco International Payments is regulated by the Central Bank of Ireland and is regulated by the Financial Conduct Authority for the conduct of payment business in the UK. With over 30 years of experience in processing payments, Fexco is a trusted partner for private clients, businesses and government institutions. Register online for a free account with no obligation to trade or contact our customer support team with any queries that you may have.