True collaborators across industry
Your trusted global payments partner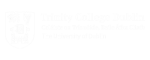 Tax management services
Tax Management companies who service businesses selling online across the globe may have a requirement To pay VAT/GST (Goods and Services Tax) on behalf of their clients.
Financial advisors and consultants
Solicitors, Business Consultants and Accountants all refer clients with currency requirements, knowing they will receive bank beating rates and superior customer support. If you are in Financial Advisory, refer your clients and earn a commission.
Comparison and budgeting advice websites
Fexco offers a range of online tools including articles and custom banners to websites whose audience may require currency transfer services. These include comparison sites and budgeting advice services. Talk to us today to see how you can benefit from a partnership.
Get in Touch
Want to learn more about how we can help you?
Give us a call
Our payments experts are always available to assist you.
Ireland
+353 66 9738809
UK
+44 131 476 7371