Free your busy finance function to make real strategic impact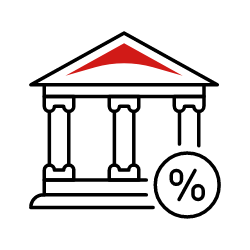 Bank-beating FX rates
Automate to reduce errors & mitigate fraud
Automate to reduce errors & mitigate fraud
Secure, compliant single cloud platform
Delivering real business impact

"We are very pleased at the collaborative approach Fexco has taken to address any payment issues we have. We never realised there were more cost effective methods when making international payments and our bank transfer fees alone have been significantly reduced as a result. The team at Fexco are flexible, adapting their payment platform to suit our internal processes, and are always on standby to resolve any payment issues. This guarantees that we are receiving the greatest value and service for our domestic and foreign exchange payments"
Delivering real business impact
"Fexco's collaborative team-based support ensures BlueOptima's payments are processed efficiently with very few human touchpoints. This has greatly increased efficiency, reducing the time spent processing payments to a matter of minutes each month instead of hours."
Delivering real business impact
"Since we have started working with Fexco our transaction costs are lower and we have reduced our exposure to exchange rate fluctuation. That has made a huge difference for us with savings of more than €11,000 on fees alone."
Your trusted global payments partner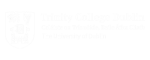 Manage intercompany payment processing with ease
Manage all payables operations from a single cloud platform.
Easily pay several subsidiaries in multiple currencies and payment methods without adding AP headcount.
Improve financial and fraud controls with role-based segregation of duty and audit trail.
Automate payouts with bank-beating FX rates and world class support
Access the most cost-effective payment rails to pay overseas divisions.
Validate all bank details to eliminate payment errors.
Manage FX volatility with expert currency risk advice, bank-beating rates and excellent support.
Simplify how you receive funds from overseas offices
Fexco receives and holds funds on your behalf to exchange at bank-beating rates.
The automated solution simplifies the reconciliation process meaning more time for value add tasks.
Manage your cashflow by getting visibility on all receivable transactions and give management the payment insights to drive business decisions.
Solutions to power your business



International payments
ERP integration
Payments API
Business FX
Mass payments
Exotic currency payments
Get in touch
Want to learn more about how we can help you?
Give us a call
Our payments experts are always available to assist you.
Ireland
+353 66 9738809
UK
+44 131 476 7371